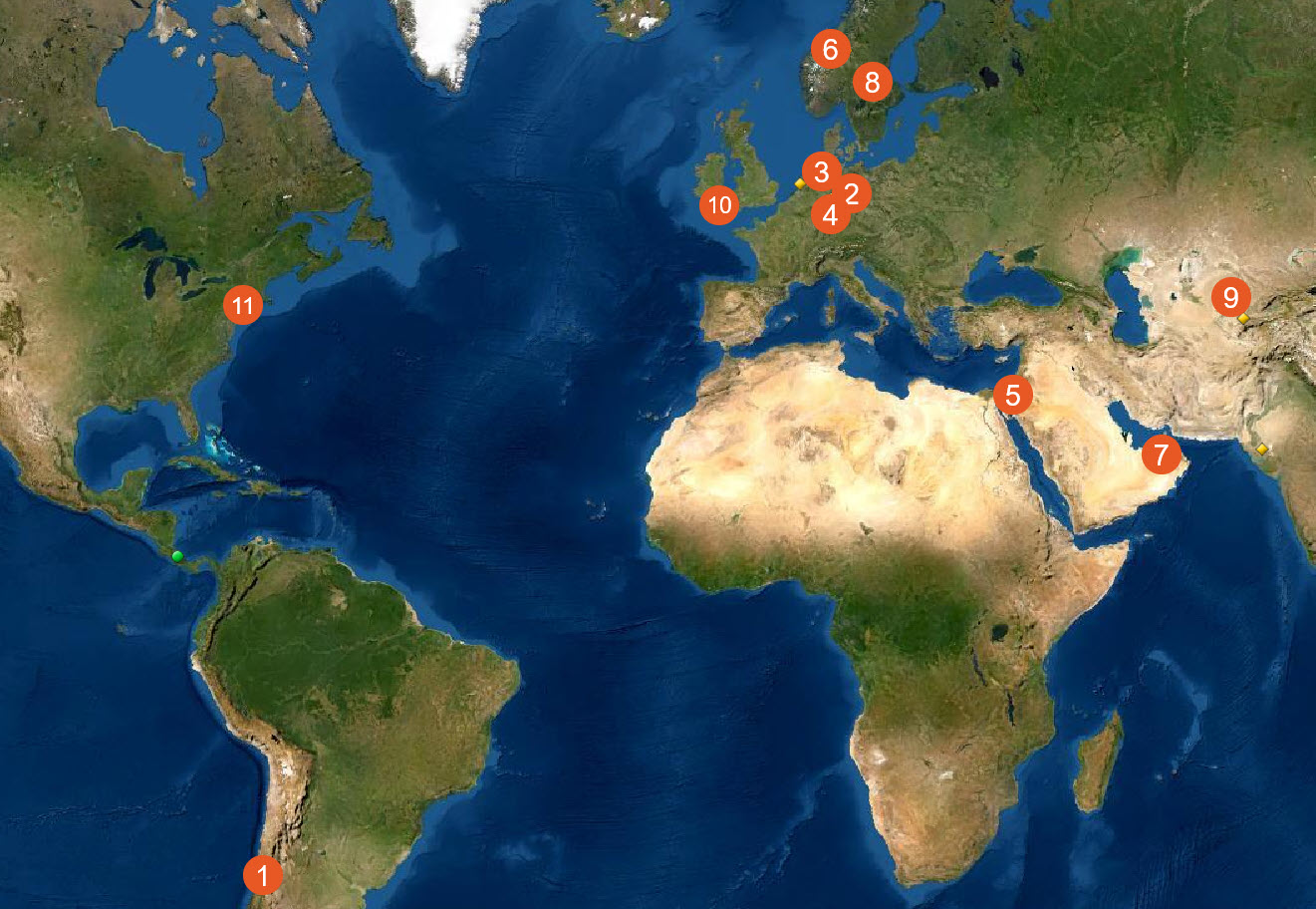 A search on 'copper' produces 14 results on the World Heritage List. Of these, some entries have rather cursory linkages to copper, leaving ten heritage sites where copper is present on the central stage:
Chile: Sewell - Mining town.
Germany: Rammelsberg - Non-ferrous metal mining;
Germany: Bremen - Copper roof
Germany: Wilhelmshöhe - Copper statue of Hercules
Jordan: Petr - Umm al Amad copper mines and underground galleries (fourth millennium BC)
Norway: Røros - Mining town
Oman: Archaeological Sites of Bat, Al-Khutm and Al-Ayn - copper extraction (third millennium BC)
Sweden: Falun - copper mining since the 13th century
Tajikistan: Sarazm - copper working
UK: Cornwall - 56 copper mining sites, producing 50% of world copper in the 19th century
US: New York - Statue of Liberty
-----
Last update: March 1, 2022
-----
Join the Copper Mailing List
Subscribe to the copper mailing list and we'll send you email alerts when new webinars from the Copper Academy or updates on the Copper Tutorial. Typically, subscribers will receive 4-6 emails per year.