Besides gold, copper is the only metal that is colored. Since it also occurs in nature in its native form, and is more abundant than gold, we can speculate that copper was the first metal ever recognized by humankind though gold is the first metal ever used for ornaments. Our ancesters must have been intrigued by those brownish/reddish stones.
Copper is often called "the red metal", probably for the reddish appearance of newly produced wire rod for wire & cable, which represents about 60% of copper use. It is however not a pure red. A discussion with a colleague from France reveals that they concluded on defining the color as 'salmon pink', which makes sense upon a closer look.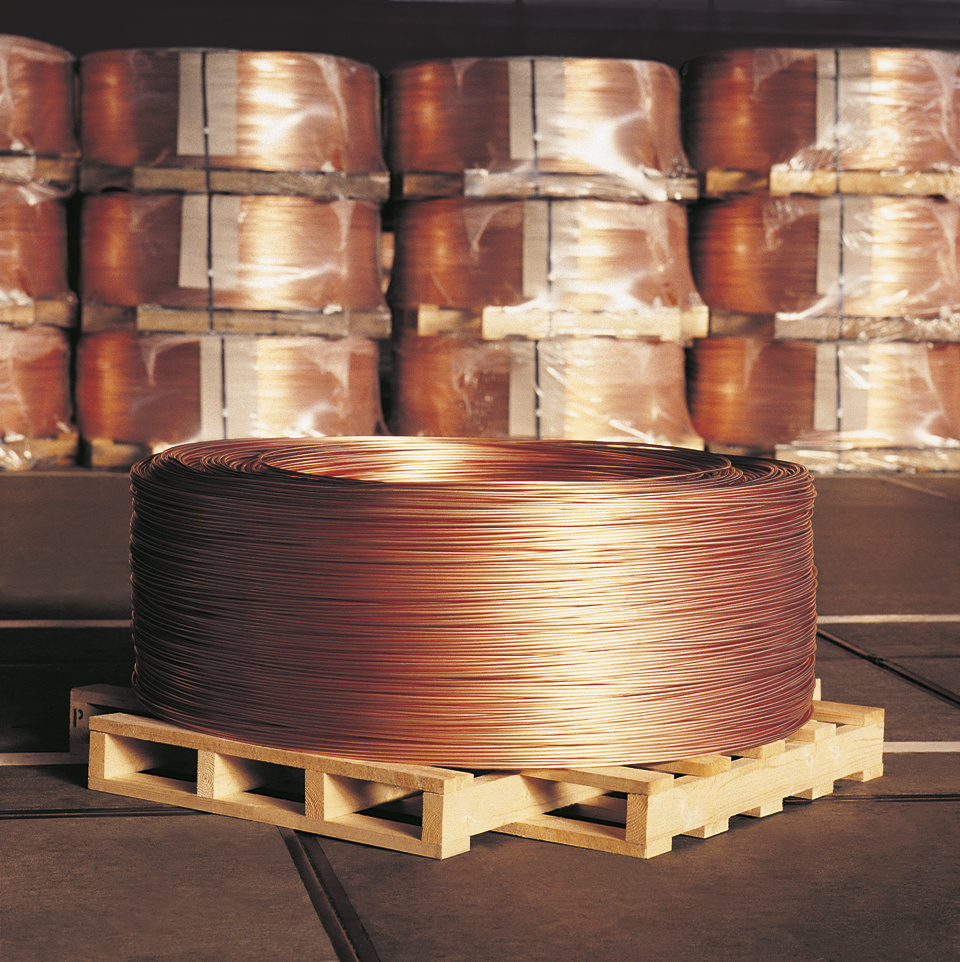 When insulated or coated, copper's color will not change, but when exposed to air, oxidation will gradually change the color to brown. Sometimes, heat accelerates this process. E.g. new copper tube will look reddish just like wire rod, but with time, it becomes brown. End-of-life copper scrap shows a similar color.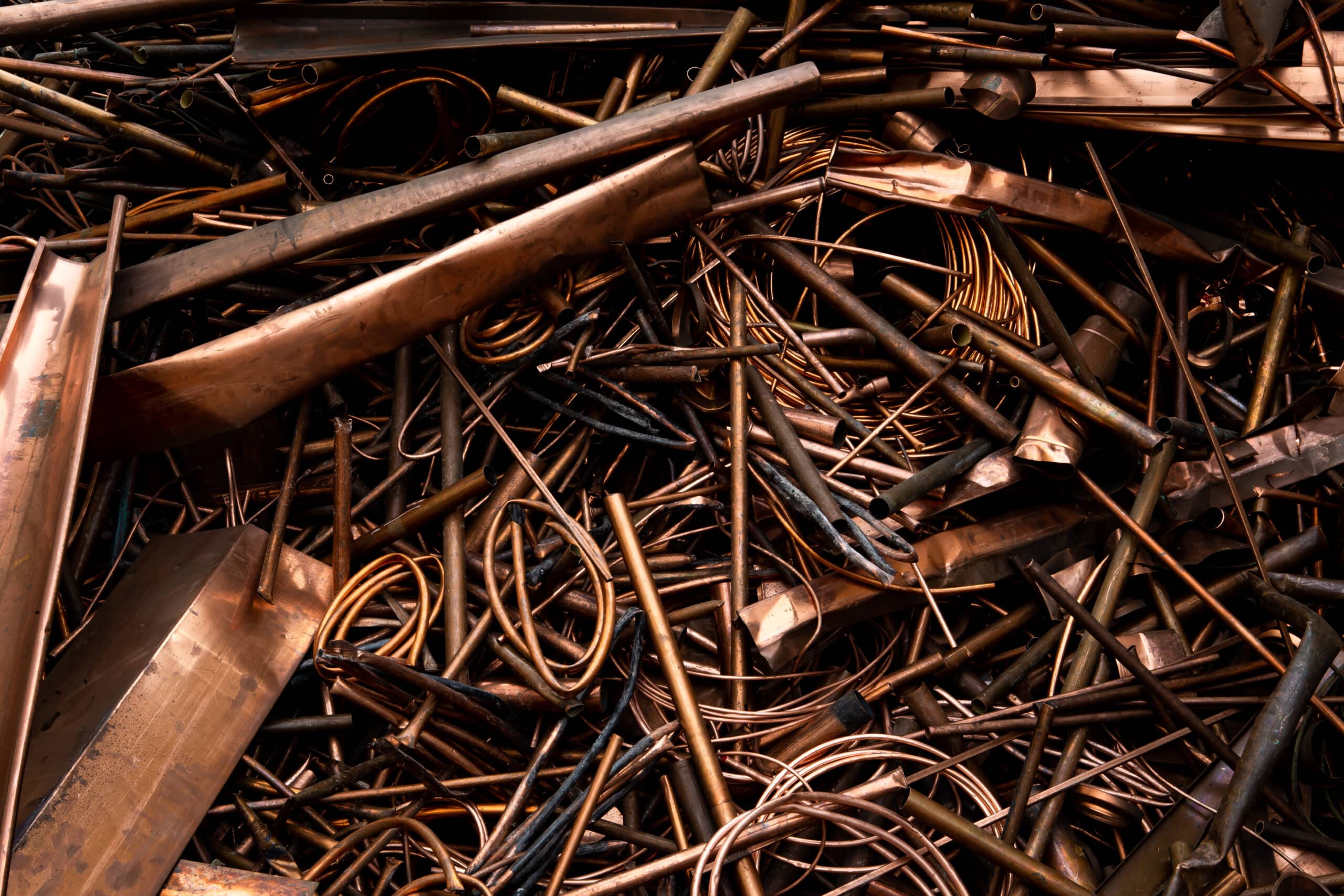 Alloying in combination with surface treatment can provide a spectrum of colors as shown below: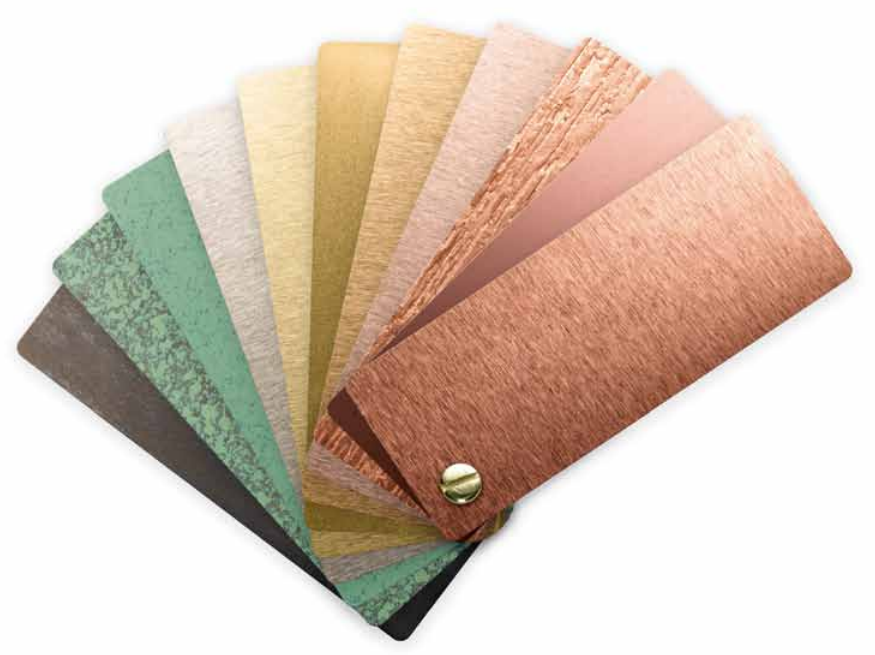 Further diversity comes when copper is used in outdoor applications and exposed to a combination of water, atmospheric conditions (e.g. salinity) and solar radiation.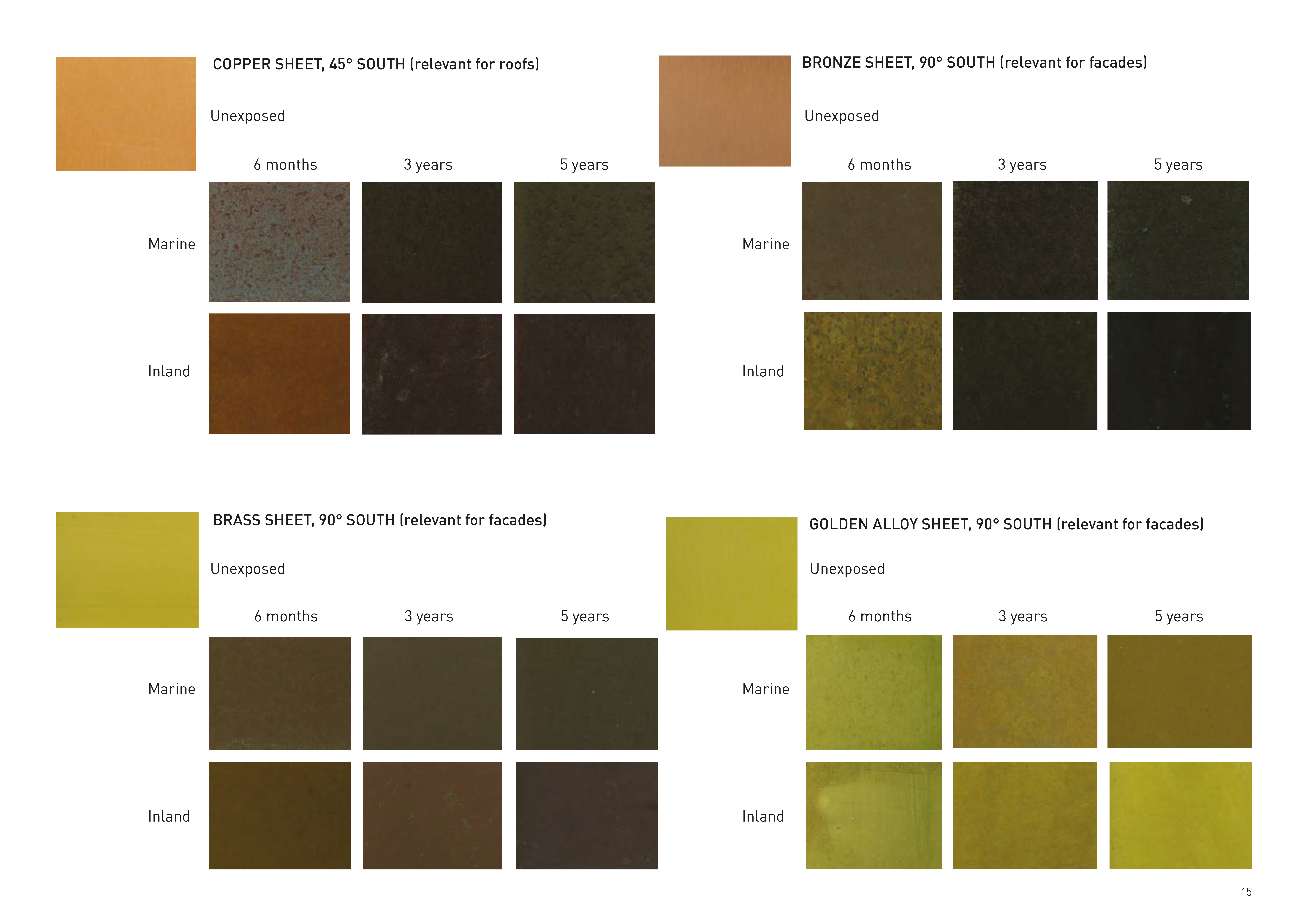 Copper's colors, in combination with its malleability and durability make it also a popular and versatile material in the arts.
References
Copper is ... - https://help.leonardo-energy.org/hc/en-us/articles/4801948918034
How Copper and Copper Alloy Surfaces Evolve - https://issuu.com/copperinarchitecture/docs/surfaceevolutioneng_6742e3ff45d3d9 (accessed November 9, 2022)
Surface appearance of copper-based materials at unsheltered marine conditions - https://issuu.com/copperinarchitecture/docs/151110cubrochurekth (accessed November 9, 2022)
Copper in the arts (2007 - 2022) by CDA Inc - https://copper.org/consumers/arts/ (accessed November 9, 2022)
-----
Last update: November 23, 2022