According to ICSG's Directory of Copper Mines and Plants, 2021 edition, the global copper sector consists of:
480 mines in 55 countries
125 smelters in 40 countries
230 refineries in 45 countries (of which 115 SX-EW facilities in 25 countries).
In total, copper facilities operate in 78 countries spread over the world's six continents. A further 355 mining, smelting or refining projects are in various stages of development.
In addition, there are thousands of fabricators and close to 10,000 wire & cable producers transforming copper into final products with 116 end-uses. E.g. ICSG's Directory of Fabricators lists ~ 2,000 fabricators operating in 87 countries.
Copper production capacity is concentrated in larger mines cf the ICSG directory. The 20 largest mines represent 35% of production capacity.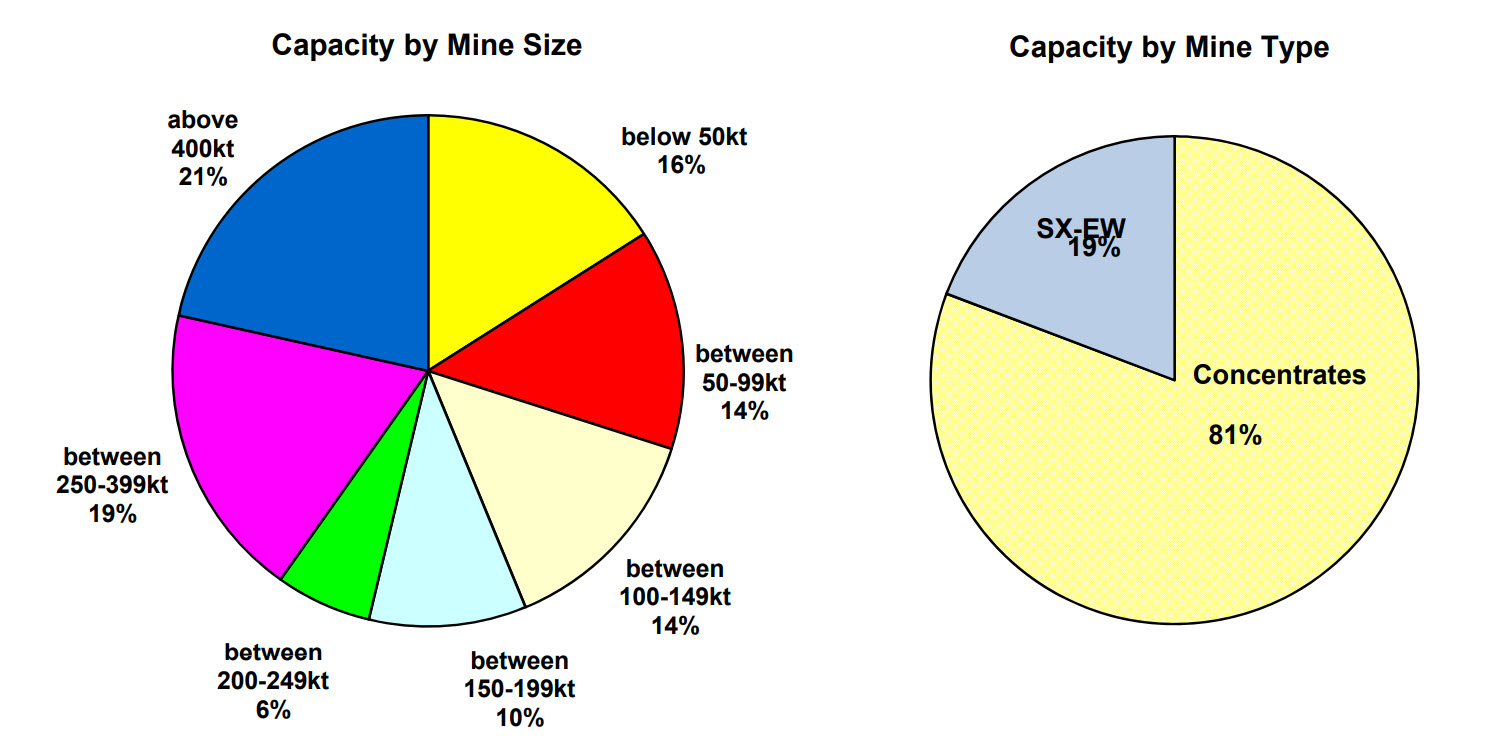 WMD proposes a subdivision of copper production by development status, per capita income, political stability and geographic region: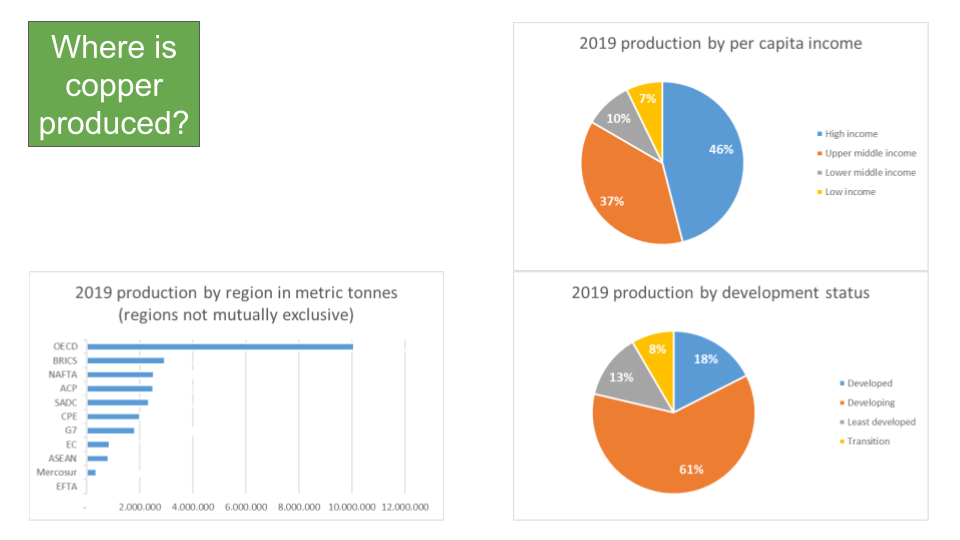 The Herfindahl–Hirschman Index measures market concentration [4]. It rates markets on a scale up to 10,000 (fully concentrated) and approaches zero for markets with perfect competition. WMD calculates the HHI for commodities based on the geographic dispersion of their production. Though not strictly an intended use of the HHI, it provides a measure for the level of concentration.
Copper's HHI is 1,175, the 9th best figure among 64 commodities. Copper scores better than its competing materials or than some of the mineral fuels that it substitutes through renewables, energy efficiency or electrification.
References
-----
Last update: July 1, 2022