This article is no longer actively maintained. While it remains accessible for reference, exercise caution as the information within may be outdated. Use it judiciously and consider verifying its content in light of the latest developments.
-----
In Europe, many homes are equipped with centralised heating systems. They usually consist of one or more centrally-located pumps that circulate hot water to radiators or underfloor heating. However, a relatively new technology is on the rise. It uses small, decentralised circulating pumps. Each radiator and each floor heating circuit has its own circulating pump.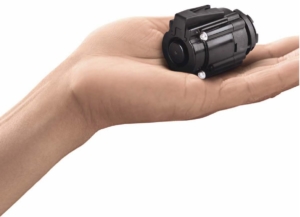 The big advantages of this system is that it enables zone heating and also reduces energy expenses for fuel and electricity. The overall comfort for the user increases, because the temperature in each room is controlled separately as well as from a central location.
The Traditional Central Heating System
Until recently, houses and apartments were typically equipped with a single, centrally-located pump to circulate hot water. Larger homes and buildings would have multiple pumps. In most cases, these pumps run continuously, even when the demand for heat is low.
Decentralised Pumps
It can be done differently by installing small, decentralised pumps. They are so small that they fit in the palm of your hand. Every radiator and every floor heating circuit is equipped with one. An RJ45 connection connects them to a steering module located inside the wall. This steering module can manage multiple radiators in the same room, if desired. Copper wiring connects the steering module to the control module. Each room has at least one control module. All control modules are connected with a BUS through copper wiring, which is also connected with the smart module or server.
Energy Savings
Some time ago, the Fraunhofer Institute, commissioned by Wilo, conducted a comparative study in two adjacent, freestanding homes. One home was equipped with a central circulating pump, the other featured decentralised micro-pumps and an electronic control system. Both homes were vacant so that there was no influence of human presence.
Through the entire measurement period from October to April, the decentralised pumps accounted for a 19% savings in fuel (gas). The electricity saving was even more significant, amounting to 53%.
Translated into primary energy, total savings were up to 21% in the home with the decentralised pumps. Needless to say, these are impressive numbers.
Comfort and User-friendliness
With decentralised pumps, the user can set the room temperature using local control units. The central control unit enables the user to manage the settings for individual rooms from a distance. In addition, heating periods can be entered.
When leaving the home, the user can apply the central control unit to set the house's entire heating to eco-mode or night-mode. This can be accomplished without having to go to each room separately, as is the case with a traditional installation with a single circulating pump and thermostatic valves. A decentralised pump system can greatly enhance energy savings. When returning home, the heating in individual rooms can be set to comfort mode using the central control unit.
The initial installation costs will be higher than with a traditional installation. However, because of the considerable energy savings, it is worth considering such a system for new-build houses and total renovation projects.